Moroccan winger Hakim Ziyech has revealed that he was in contact with Chelsea manager Frank Lampard before the Blues reached an agreement to sign him from Ajax. The 26-year-old was purchased from the Dutch champions for an initial £33m fee and he will be formally presented by the club when the season concludes.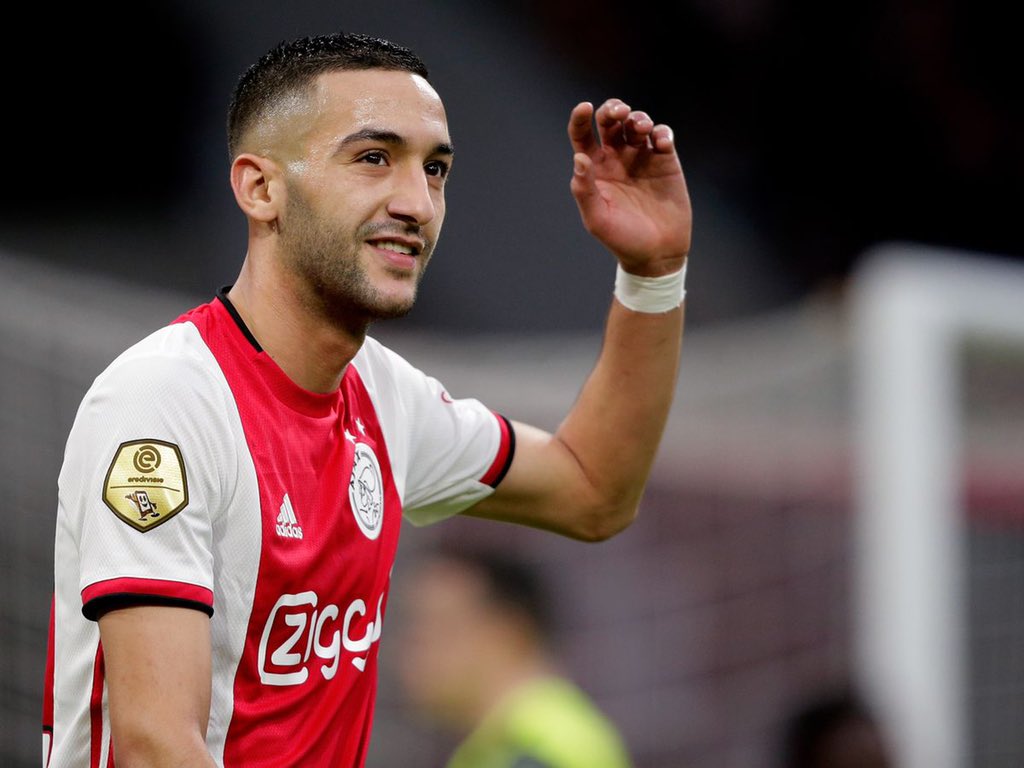 In an interview relayed by Goal.com, Ziyech spoke fondly about the achievement of Lampard as a player and said that there is plenty to learn from the ex-Blues captain. He added that he was in contact with the Blues head coach prior to the deal and was convinced to join the Blues without any doubt in mind.

He told: "In his time he was such a big player and he was a midfielder so I can learn a lot from him. In that regard, I have a lot to learn. I had a good feeling after our talks and that feeling only became stronger. There was no doubt in my mind. I've been in contact with him for a few weeks now. At first, mainly by the phone. We had a few long conversations about his approach, the playing style, the club, about me personally. And later on we texted quite a lot."

The west London side managed to win their CAS appeal against the transfer ban in December but they surprisingly made no signings during the January transfer window. As a result, the Blues have a testing period ahead with the inconsistent league form over the past four months and it remains to be seen whether they can hold onto a Champions League spot for the rest of the season.

Chelsea have remained in the fourth position for more than four months but their advantage has been cut down to just three points by Manchester United and Wolverhampton Wanderers behind them. They have benefited from the shortcomings of the teams below them on the table but Lampard will be hoping that the club can build a winning run such that they can stay aloft in the pursuit of Champions League football.