Argentinian defender Nicolas Tagliafico said that there isn't any guarantee that he will be joining Barcelona in this summer window but he isn't certain of staying in Ajax either. He has been part of the Dutch club Ajax from 2018 and within the few months, he has proved his worth which helped him join the first team of the club.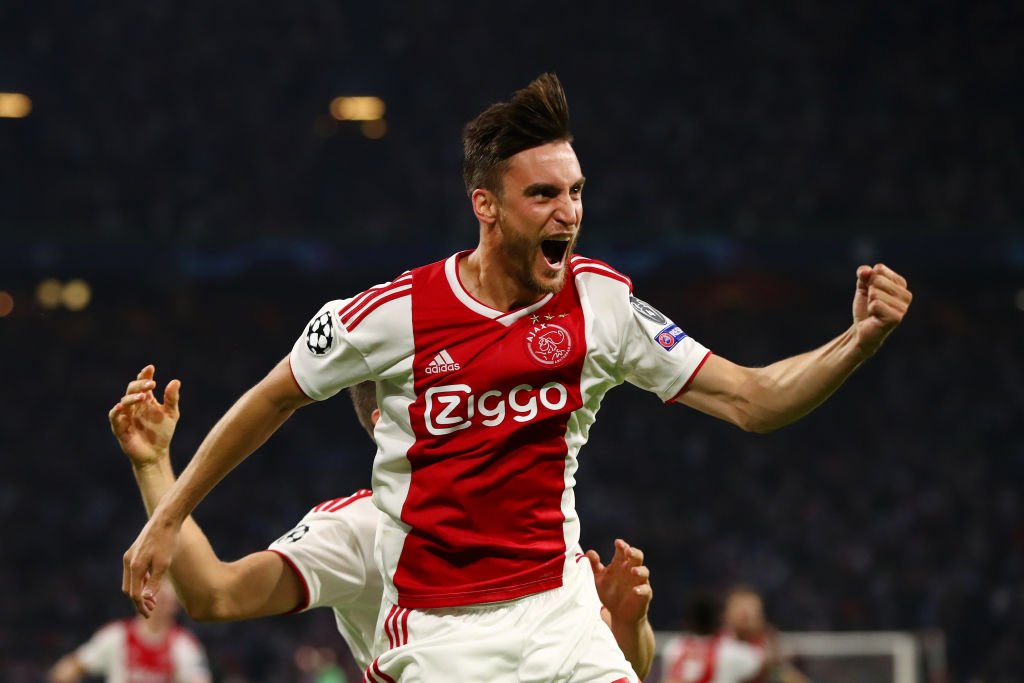 The full-back has attained the attention of many clubs. Last summer deal with Atletico Madrid was dropped off and this summer another Spanish Club Barcelona is being interested insigning a deal with the defender. The hasn'tbeen any confirmation regarding the deal but the chance of him moving is higher.

Tagliafico in an interview with the radio station Continental said that he wants to have more challenging situations to his game. He had appeared for 99 games to the club and currently feels it's time for him to leave. He like any footballer dreams of playing in top leagues and top clubs in Europe. He is looking forward to catching a good opportunity for him to play for another league club.

"Ajax is a great club, but the Eredivisie is not a great competition. You must always have dreams. The preparations will start in August for around two months. But whether or not I'll leave… It's all uncertain."

Many reports of Spain suggest that Barcelona is looking for a replacement to Junior Firpo, who hasn't raised up to the expectation. The Spanish club had many discussions with the agent of Tagliafico and he is very much expecting to join the Frenkie de Jong who was a player at Ajax and his Argentinian teammate Lionel Messi.

Tagliafico doesn't want everyone to be excited about the offer as he says he hasn't had any serious discussion with Barca. He wants everyone to stay calm like him and assures that if any such interest is been shown he will have a discussion with his agent. Currently, he wants to stay fit physically if he is to be transferred to another club.