The trip to Athens proved to be very fruitful for Ajax from a results point of view (they were able to secure a clinical 2-0 victory and ensured their qualification to the next stage of the Champions League.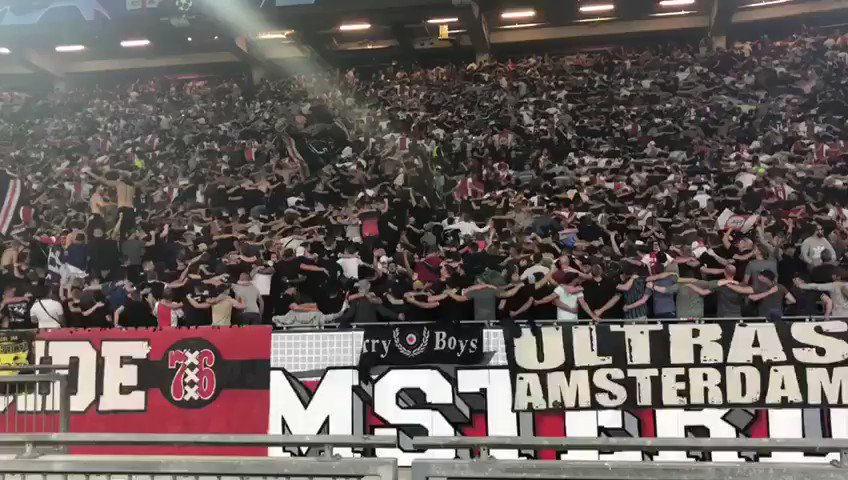 Sadly the supporters of the club who flew to the Greek capital to enjoy the game won't return with very fond memories because they were subject to violence and had to suffer the assault of not only the home supporters, but also the Police. It's been reported that some visiting supporters actually had to be taken to the hospital for treatment.
AEK Athens have already released a statement criticizing the whole episode, stressing the fact that they are a club which has a great history and is built on great philosophies and what transpired at the Olympic Athletic Center was totally against those philosophies. AEK promised through the statement that they are going to make all the efforts needed to be made to ensure that the club never has to come across unpleasant events like this in future.
AEK were always going to struggle against an Ajax side that is amongst pretty much every punter in the Netherlands' weekend football betting tips – they are cruising in the Eriedivisie this season, clear of third placed Feyenoord by 8 points and well on their way to securing another season in the Champions League in 2018/19. The fans lack of control will see AEK further punished by UEFA, with a game behind closed doors the most obvious repercussion for the agravation in Athens.
"What happened during the AFC Ajax home clash does not represent the timeless Football philosophy of our club and is completely against our principles. The most important thing is to take all the necessary action in order for such incidents not to take place ever again." The statement read.
UEFA, the governing body of the game in Europe, has put disciplinary charges not only on AEK, but on Ajax as well in relation to this particular event, but there has been no statement released by the latter so far. Violence is not something new in Greece Football. It's been happening in the past as well and the Greek association has had to take some desperate measures to control the situation.