Ajax midfielder Frenkie de Jong has admitted that he could have joined Tottenham Hotspur during last summer's transfer window.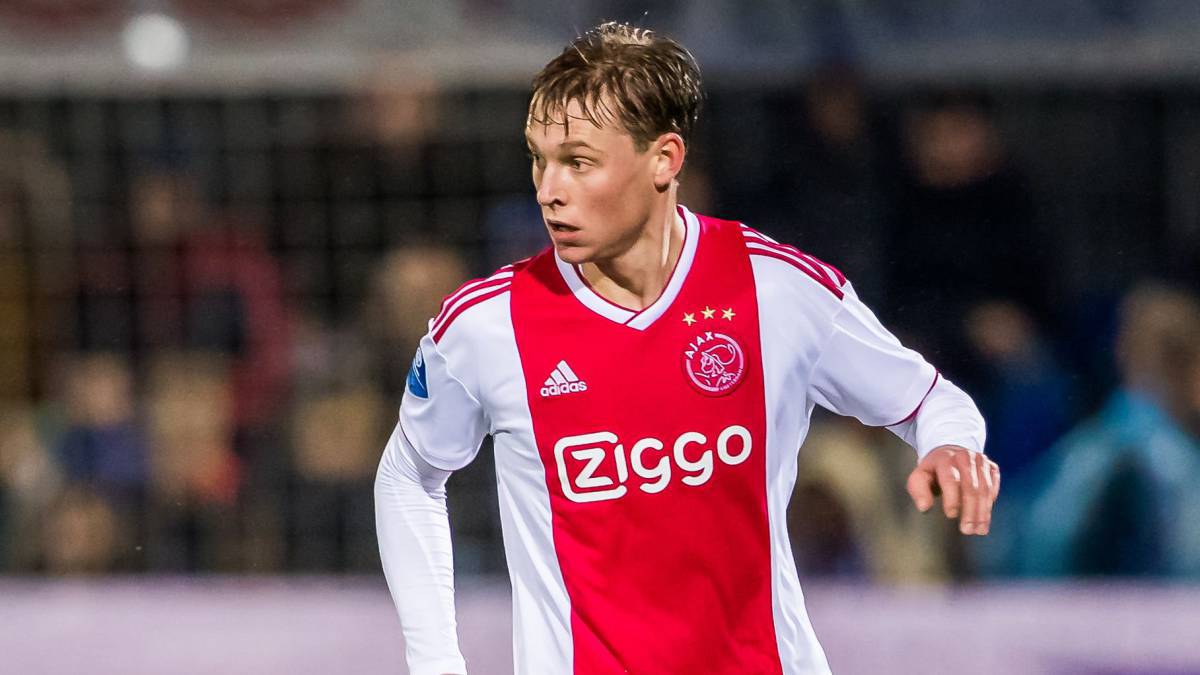 The Netherlands international is widely regarded as one of the best midfield prospects in the Eredivisie and he recently made the headlines after reaching a transfer agreement to join Barcelona in the summer.
In a report covered by Goal.com, De Jong acknowledged that he could have made the switch to the north London side last year but he decided to remain committed to Ajax for at least another season, he said: "I considered their [Tottenham] offer long and hard. I see Tottenham as a very stable club, and they are only getting better. They give young players a chance and I see Mauricio Pochettino as a manager who really improves young players. I like the kind of football they are playing. I think it would have suited my game. The moment wasn't right. I wasn't finished at Ajax, as I hadn't yet played a full season in my own position."
De Jong's decision to stay put with Ajax no doubt triggered interest from other elite European clubs, but the midfielder eventually decided to join Barcelona after a private phone discussion with Lionel Messi.
The Catalan giants have remain secure in the centre of the park with multiple options this term but they are nonetheless looking into the future with De Jong capable of staying put for more than a decade, should he remain grounded.
Elsewhere, the potential arrival of De Jong has triggered concerns over the future of Ivan Rakitic. In a recent interview, the Dutchman said that he has been assured of a regular starting role with the switch to the Camp Nou and reports suggest that could directly hamper Rakitic's position. The Croatia international has been linked with Juventus and Manchester United in the past.